APPLICATIONS
FOOD APPLICATIONS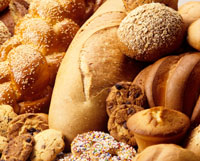 Malt performs a wide range of functions in the manufacturing of food products. It is preferred because of the natural characteristics that provide high quality color and superb flavor notes that enhance baked goods, confectionaries, cereals and candies. These are just a few of the products using malts today:

Breads, bagels, cookies pretzels biscuits, pizza rolls and snack foods.

Malt is a key ingredient in both ice cream and the cone it goes into as well as soups and gravies.
BEVERAGE, NON-ALCOHOLIC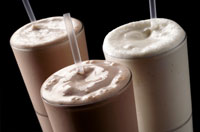 Malts are commonly used in drink mixes, soy milk formulas, energy drinks and malt type beverages.

It is often found in baby formula and other nutritional supplements around the globe.
BEER AND THE MALT BEVERAGE INDUSTRY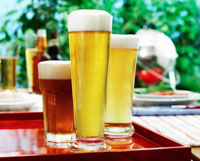 Premier is a primary supplier to the craft brewing industry in North America.

In the rapidly expanding market for specialty brewed beers and designer malt beverages we can offer to the brewer and malt beverage producer a complete line of products to both expand the limits of plant capacities as well as enhance the most desired characteristics brew masters and beverage makers seek.